Advertising on Tunbridge Wells Events
Tunbridge Wells Events (TWE) is an independent, free to use, not for profit, website that shows all events found or advised from an area surrounding Tunbridge Wells. We accept a few adverts to cover our costs (but not our time, it is a labour of love!)
There is just one advertising slot on Tunbridge Wells Events. This is at the top of the desktop site and runs along the bottom of the mobile site. When there is more than one advert booked these are displayed in rotation with a 5 second delay. This is long enough to be noticed and for a viewer to click through to the target website. Adverts are delivered randomly so the order they are displayed is different each time.
You can download a PDF version of this information.
Site Statistics
According to Google Analytics the site received over 66,000 visits during 2016; this covered some 157,000 individual page views. We believe (but cannot prove) that the quality of users is high being both local and interested in events.
Social Media
Advertisers may be promoted from time to time, and at our discretion, through the extensive social media network built up by TWE which includes over 10,000 followers on Twitter and 2,000 on Facebook.
Graphics
Image sizes are specific to the site and each advert needs to have both main and mobile images. We can use images supplied or we can create these on your behalf given appropriate instructions, guidance and base images.
Main - 300 x 130 pixels
These appear at the top of the page and is a good size to be noticed and clicked on.
Mobile - 320 - 50 pixels
The nature of a mobile screen is that this advert is quite small. It is however always in view at the bottom of the screen as page content scrolls above it.
Pricing information
| | | | | | | |
| --- | --- | --- | --- | --- | --- | --- |
| Months | Setup | Month 1 | 2 | 3 | and so on | 12 |
| Price | £10 | £15 | £15 | £10 | £10 | £10 |
| Running Total | | £25 | £40 | £50 | £60 | £140 |
If interested please contact dave@tunbridgewellsevents.co.uk.
Recommended Event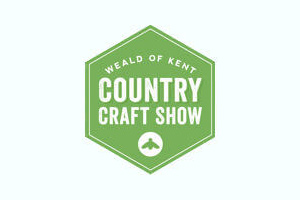 Weald of Kent Country Craft Show
Penshurst Place & Gardens - Sat 5th May
Event News
The Best of February
The Forum continue their 25th anniversary celebrations with more excellent bands including, this month, BBC Sound of 2018 nominee Pale Waves. Perhaps closer to their roots they are hosting a series of gigs under The Stable banner. Each event gives four local acts a chance to perform on the stage of one of the South East's premier live music venues, why not check them out you might just get to see some stars of the future.
For more details of this here
twitter feed