26
OCT
TWFC v Hollands & Blair
Sat 26th Oct
3.00 pm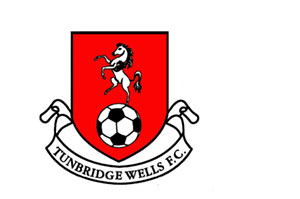 Tunbridge Wells Football Club Home Fixtures
Event Collections

Heritage Open Days
0 events

RTW Food Month & Beer Weekend
5 events

TW Puppetry Festival
24 events
Top Venues

Trinity Theatre
88 events

The Forum
61 events

Assembly Hall Theatre
52 events

Odeon Cinema
52 events

The Grey Lady
31 events
See all 65 venues...

Some Statistics
Total Events: 858 at 66 Venues

Recent Events: 22 added in last 7 Days


Last Event: Launch of the Hospice in the Weald's Tree of Life at Royal Victoria Place
Contact Us
Submit an Event

Email: be@tunbridgewellsevents.co.uk

Twitter: @tw_events

Facebook: @tunbridgewellsevents

Instagram: @tunbridgewellsevents

Tunbridge Wells Events is an independently run listings site, we gather our data and images from a wide range of public and private sources. Inevitably details change from time to time and we're not told, so we recommend you check with the venue or organiser before travelling to an event!
More event links

Events Calendar
---

The Week in TW
---

Something for the Weekend
---

What's New
---

Venue list
---

Don't Miss These Events
---

View EVERYTHING
---
Additional Pages

HOME
---

About Tunbridge Wells Events
---

Sponsor Tunbridge Wells Events
---

Eat, Drink, Stay...
---

Submit an Event
---

Email Tunbridge Wells Events
---

News, Views and Reviews
---

Fun & Games: Charades
---
Event Collections

Heritage Open Days
0 events

RTW Food Month & Beer Weekend
5 events

TW Puppetry Festival
24 events
Top Venues

Trinity Theatre
88 events

The Forum
61 events

Assembly Hall Theatre
52 events

Odeon Cinema
52 events

The Grey Lady
31 events
See all 65 venues...