5th February 2018: The Best of February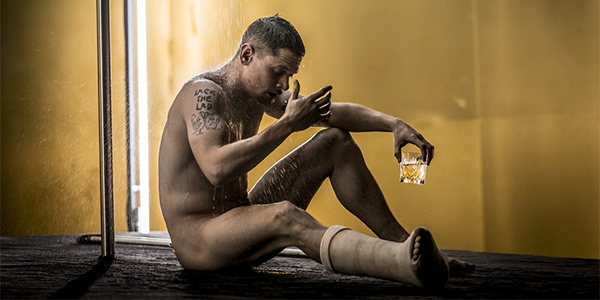 The Forum continue their 25th anniversary celebrations with more excellent bands including, this month, BBC Sound of 2018 nominee Pale Waves. Perhaps closer to their roots they are hosting a series of gigs under The Stable banner. Each event gives four local acts a chance to perform on the stage of one of the South East's premier live music venues, why not check them out you might just get to see some stars of the future.
The highlight of the Assembly Hall schedule for February is probably The Sound of Music. Lucy O'Byrne, runner up in the 2015 edition of the Voice, plays the iconic role of Maria in which she has been hailed by critics as "quite possibly the best Maria since Julie Andrews".
Meanwhile over at Trinity it's Agatha Christie time with Murder on the Nile performed by the Trinity Theatre Club. Who killed the beautiful and newly-wed heiress... You'll need to go to find out. Both productions run for the week from the 27th.
I like it that the Opera House occasional reverts from a pub to a proper opera house. On the 18th the Merry Opera Company return with a production of the Marriage of Figaro. This modern telling of a story of life, liberty and the pursuit of love is set in the jazz clubs of the 1960s. It's worth going so you can say "I've seen an opera in the Opera House".
Want to try something a bit different for charity? Perhaps the Ellenor Fire and Ice Challenge would do! Walk on hot coals one day (16th), then go for an cold swim the next (17th).
See on screen
On a steamy night in Mississippi, a Southern family gather at their cotton plantation to celebrate Big Daddy's birthday. The scorching heat is almost as oppressive as the lies they tell. Brick and Maggie dance round the secrets and sexual tensions that threaten to destroy their marriage.
With the future of the family at stake, which version of the truth is real – and which will win out?
Sienna Miller stars as Maggie, Jack O'Connell as Brick and Colm Meaney as Big Daddy in this National Theatre production of Tennessee Williams' Cat on a Hot Tin Roof. On several screens across the area on the 22nd.
Image: NT Live - Johan Persson