About Tunbridge Wells Events
Tunbridge Wells Events is an independent, not for profit, listings site that brings you all the events that happen in and around Tunbridge Wells.
Contact Us
Submit an Event

Email: be@tunbridgewellsevents.co.uk

Twitter: @tw_events

Facebook: @tunbridgewellsevents

Instagram: @tunbridgewellsevents

Tunbridge Wells Events is an independently run listings site, we gather our data and images from a wide range of public and private sources. Inevitably details change from time to time and we're not told, so we recommend you check with the venue or organiser before travelling to an event!
Some Statistics
Total Events: 804 at 64 Venues

Recent Events: 49 added in last 7 Days


Last Event: Hymn: Sarah Brightman in Concert at Odeon Cinema
More event links

Events Calendar
---

The Week in TW
---

Something for the Weekend
---

What's New
---

Venue list
---

Don't Miss These Events
---

View EVERYTHING
---
Additional Pages

HOME
---

About Tunbridge Wells Events
---

Sponsor Tunbridge Wells Events
---

Submit an Event
---

Email Tunbridge Wells Events
---

News, Views and Reviews
---

Fun & Games: Charades
---
The Best of October
Pick of the Month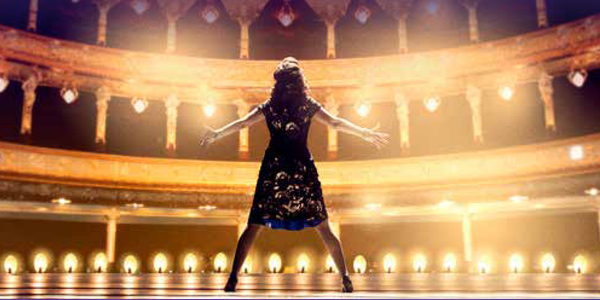 Following its record-breaking, sell-out run in London's West End and national tour, the critically-acclaimed musical Funny Girl featuring Sheridan Smith comes to various cinema screens across the region from the 24th October.
Funny Girl is semi-biographical, based on the life and career of Broadway star, film actress and comedienne Fanny Brice and her stormy relationship with entrepreneur and gambler Nick Arnstein.
Show more...


Tunbridge Wells
Today (Monday)
A Star Is Born

Venom

Smallfoot

Bad Times at the El Royale

The House With A Clock In Its Walls

First Man

Crazy Rich Asians

King Of Thieves

Mayerling

Johnny English Strikes Again

The information for this list comes from a 3rd party source (
Cinelist
), we recommend you check with
Odeon Cinema
for confirmation of films and times.
Top Venues

Trinity Theatre
73 events

Assembly Hall Theatre
72 events

Odeon Cinema
36 events

The Forum
30 events

The Grey Lady
22 events
See all 64 venues...