About Tunbridge Wells Events
Tunbridge Wells Events is an independent, not for profit, listings site that brings you all the events that happen in and around Tunbridge Wells.
Contact Us
Submit an Event

Email: be@tunbridgewellsevents.co.uk

Twitter: @tw_events

Facebook: @tunbridgewellsevents

Instagram: @tunbridgewellsevents

Tunbridge Wells Events is an independently run listings site, we gather our data and images from a wide range of public and private sources. Inevitably details change from time to time and we're not told, so we recommend you check with the venue or organiser before travelling to an event!
Some Statistics
Total Events: 631 at 57 Venues

Recent Events: 38 added in last 7 Days


Last Event: Local and Live at the Bar and Grill at Tunbridge Wells, High Street
More event links

Events Calendar
---

The Week in TW
---

Something for the Weekend
---

What's New
---

Venue list
---

Don't Miss These Events
---

View EVERYTHING
---
Additional Pages

HOME
---

About Tunbridge Wells Events
---

Sponsor Tunbridge Wells Events
---

Submit an Event
---

Email Tunbridge Wells Events
---

News, Views and Reviews
---

Fun & Games: Charades
---
Local & Live Funding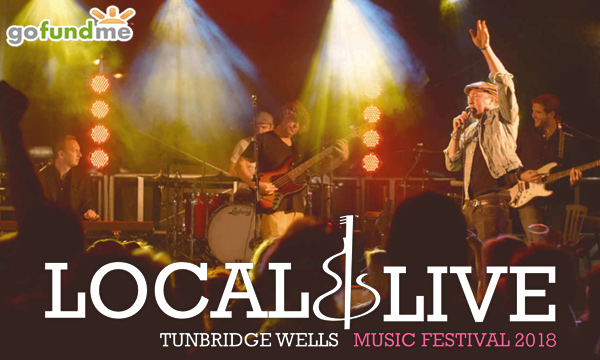 We all love free music! But there is a substantial cost to putting on an event on the scale of Local and Live.
You can help Paul Dunton by making a small (or large) contribution to the funding of the 2018 festival.
Contribute Now
Simply follow the link to Local and Live Go Fund me page and make your donation.

Tunbridge Wells
Today (Sunday)
The Equalizer 2

Peter Rabbit

Incredibles 2

Mamma Mia! Here We Go Again

Ant-Man & The Wasp

The Meg

Teen Titans Go! To The Movies

Mission: Impossible - Fallout

Christopher Robin

Hotel Transylvania 3: A Monster Vacation

The Festival

The information for this list comes from a 3rd party source (
Cinelist
), we recommend you check with
Odeon Cinema
for confirmation of films and times.
Top Venues

Trinity Theatre
103 events

Assembly Hall Theatre
75 events

Odeon Cinema
28 events

The Forum
27 events

The Pantiles
15 events
See all 57 venues...